Home
›
LAB
KinectMask, dynamic masking
ONLY NEEDED BY MILLUMIN V1
Millumin V2 supports natively all models of Kinect V1 and V2 (the one for XBox One).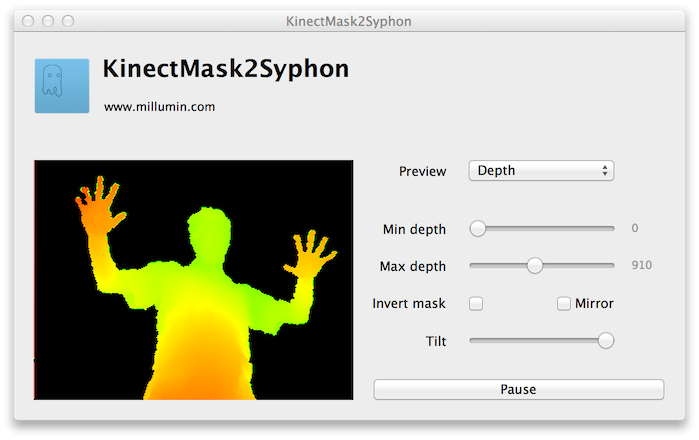 With KinectMask, you can create a dynamic and organic mask, based on the depth.
Please
download it
, and send me
feedback
!
To use it :
Plug your Kinect and launch KinectMask2Syphon

In Millumin, create a layer on top of the other layers your want to mask
From the library, use the Syphon server called "KinectMask2Syphon"
Only Kinect 1414 is currently supported. Kinect for Windows and Kinect 1473 are not.